The European Society of Gynecological Oncology accredits the quality and results of the Clínica Universidad de Navarra Cancer Center in advanced ovarian cancer surgery
The European Society of Gynecological Oncology accredits the quality and results of the Clínica Universidad de Navarra Cancer Center in advanced ovarian cancer surgery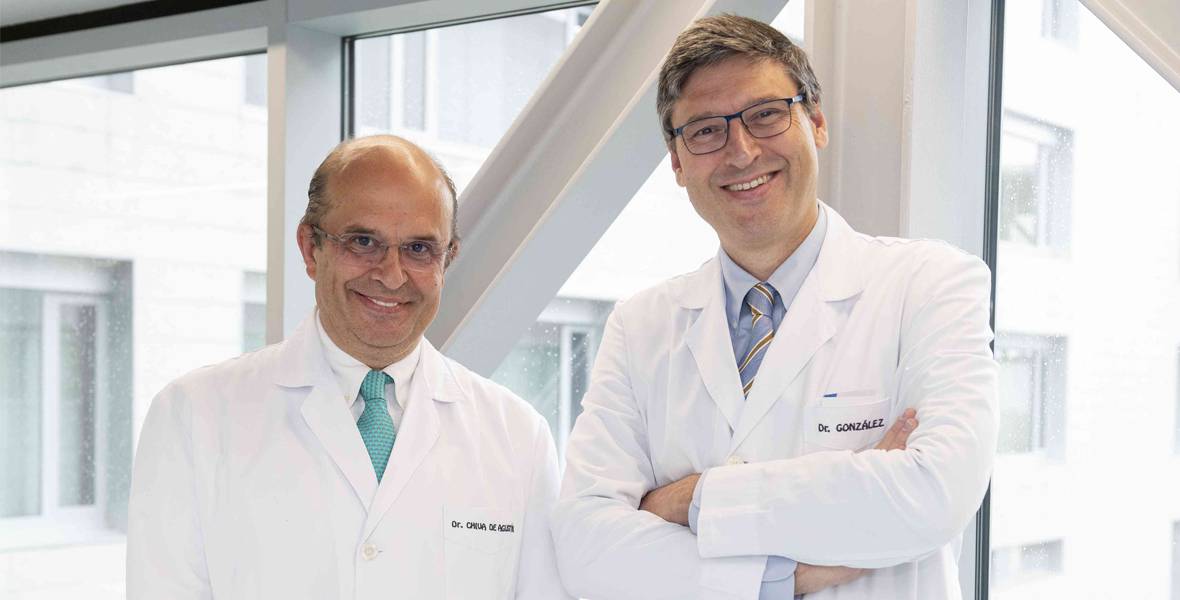 The Gynecological Cancer Area of the Clínica Universidad de Navarra Cancer Center is already a center accredited by the European Society of Gynecological Oncology (ESGO) for surgery in advanced ovarian cancer. This recognition, which has also been extended to another 75 units in the rest of the continent and which will be renewed every year, confirms the preparation, quality and results of the team of professionals who work at both locations of the Clínica Universidad de Navarra
Dr. Luis Chiva, director of the Department of Gynecology and Obstetrics at the Clínica Universidad de Navarra, considers that this accreditation "underlines the training of the Gynecological Cancer Area of our Cancer Center for ovarian cancer surgery with quality criteria.
This endorsement, added to the efforts of the Medical Oncology specialists, led by Dr. Antonio González, director of the Clínica Universidad de Navarra Cancer Center and president of the Spanish Ovarian Cancer Research Group, highlights the preparation of an entire team multidisciplinary in which high-quality surgery and treatments tailored to each patient, with access to multiple clinical trials, are improving the survival of many women".
First cause of death from gynecological cancer
According to the Spanish Association Against Cancer, each year more than 313,000 cases of ovarian cancer are diagnosed worldwide. Despite representing 3% of all female tumors, it is the fourth leading cause of cancer death in women and the leading cause of gynecological cancer mortality, especially in industrialized countries.
Data from the 2020 AECC Observatory show that, in Spain, 3,543 new cases of ovarian cancer are diagnosed each year in Spain, primarily among postmenopausal women between 50 and 75 years of age, and mortality amounts to 56%.