Corporate social responsibility (CSR)
Cancer Center
People are our reason for being; they play a crucial role in the creation of our identity as an institution and encourage us to improve.
The Cancer Center's activities are planned and implemented seeking to achieve the greatest impact on society, specifically on our patients and their families, the core and ultimate meaning of all projects developed.
To achieve a greater impact on particularly vulnerable patients, such as children, the Cancer Center promotes Niños Contra el Cáncer, with two objectives: to support research in the area of neuro-oncology, sarcomas and pediatric tumors, and to facilitate the access of these minors to specific treatments that help them overcome their disease.
Our work: researching and treating the youngest children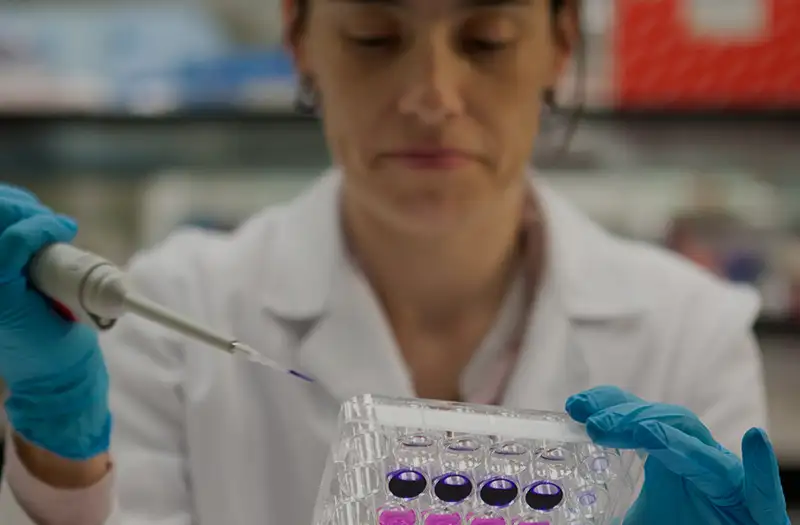 Research to cure
Research is key both to make progress in curing childhood tumors and to improve current treatments and reduce the sequelae that may limit the quality of life of these children in the future (hearing loss, heart disease, amputations...).
Niños contra el Cáncer organizes its support to research through the Laboratory of Advanced Therapies for Pediatric Solid Tumors of the Clínica Universidad de Navarra, which works to promote the application of scientific advances in medical practice, that is, its objective is focused on transferring the research carried out in the laboratory to the patient's bedside as quickly as possible.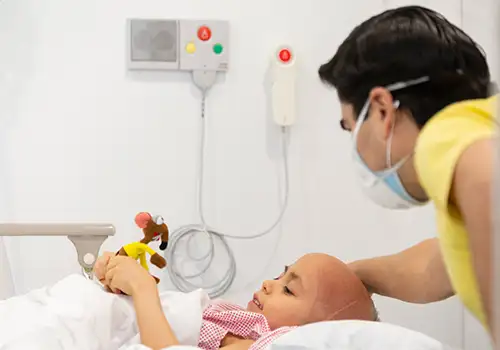 Specific treatments
Niños contra el Cáncer supports children to access specific treatments and overcome their disease.
Surgeries to treat very complex tumors and to preserve the limb in pediatric bone sarcomas.

High-field intraoperative magnetic resonance: this resonance increases safety when treating a brain tumor since it confirms in real time, before the end of surgery, whether the surgical objective has been achieved, avoiding future re-interventions and other oncological treatments.

Protontherapy: The most precise external radiotherapy, which is considered the treatment of choice for tumors that can be treated with external radiotherapy.