Thyroid Cancer and Endocrine Tumors
"Having a multidisciplinary, experienced and coordinated team is important in any pathology. In thyroid cancer, it is more than important, it is vital".
DR. JUAN CARLOS GALOFRÉ FERRATER COORDINATOR. THYROID CANCER AND ENDOCRINE TUMORS AREA
The Thyroid Cancer and Endocrine Tumors Area of the Cancer Center Clínica Universidad de Navarra is one of the first units created in Spain for the multidisciplinary treatment of thyroid cancer and pituitary and adrenal tumors.
These neoplasms, which originate in the endocrine glands, in addition to having the characteristics of all tumors, are based on tissue with the capacity to produce hormones. For this reason, their diagnosis and treatment requires attention and monitoring of the endocrinological changes they cause. Their functional capacity also requires specific management under the careful attention of a multidisciplinary team familiar with the physiology of the endocrine system.
The area offers the highest quality and personalized assistance from diagnosis to cure of the disease endorsed by highly qualified specialists in Endocrinology, Medical Oncology, Surgery, Radiation Oncology, Nuclear Medicine, Radiology, Pathological Anatomy, Otorhinolaryngology and Biochemistry.
This complete vision of the oncological disease has made it possible to achieve a high impact on the quality of care offered to patients thanks to the issuance of an accurate diagnosis that leads to personalized recommendations on the most appropriate therapeutic approach, whether from active surveillance, surgical treatment (both its indication and its extension), the indication of radioiodine, as well as the initiation of systemic therapy.
When necessary, the diagnosis is completed with molecular studies that are useful for the selection of the appropriate clinical trial for each patient.

Second Opinion,
peace of mind
Request a second opinion from our professionals with great experience in the diagnosis and treatment of oncological diseases
In 3 days, without leaving home.
Advanced diagnosis and treatment
IN NAVARRE AND MADRID

DISEASES
Pituitary tumors

Tumors of the adrenal gland

IMAGE DIAGNOSIS TREATMENTS
Thyroid hormone

Minimally invasive surgery

Protontherapy
PREVENTION AND PERSONALIZED TREATMENT
Comprehensive patient care
The best diagnostic and therapeutic strategy is defined from the patient's first visit, as well as the overall assistance to the patient and his or her family, which guarantees the efficient and optimum medical care for the patient.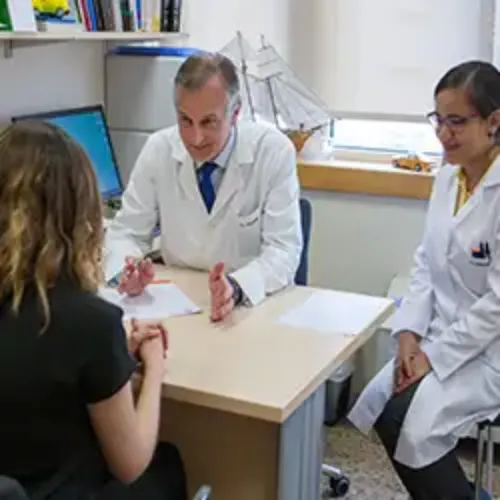 Multidisciplinary
Team
Professionals from different specialities are able to offer each patient the best therapeutic alternative thanks to their coordinated work.

Surgeons
specialized
We have expert surgeons in robotic and minimally invasive endoscopic surgery to achieve a successful surgical treatment of thyroid cancer.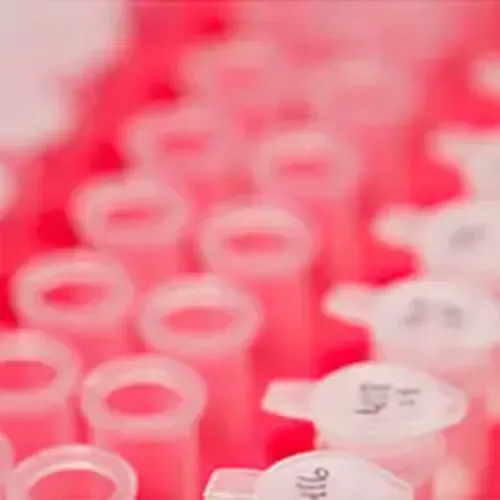 Clinical Trials
We are committed to advances in thyroid cancer, clinical and basic research in conjunction with the Clinical Trials Unit and the Cima Universidad de Navarra.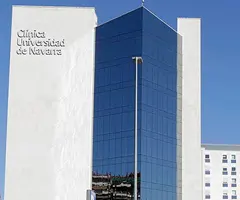 Why choose the Clinic?
Integral evaluation of the patient.
Initiation of personalised treatment within 24 hours from the first consultation.
Minimally invasive surgery to ensure the best possible recovery of the patient.
Our team of professionals