Urological Cancer Area
"Thanks to the clinical trials, new treatments are being developed, the immunomodulatory antibodies, which are showing quite promising efficacy in patients where previous treatments have failed".
DR. JOSÉ LUIS PÉREZ GRACIA COORDINATOR. UROLOGICAL CANCER AREA
The Urological Cancer Area of the Cancer Center Clinica Universidad de Navarra is made up of professionals from different specialties, of recognized prestige, dedicated to the care of patients with kidney, bladder, urinary tract and testicular tumors.
Our goal is to offer patients excellent and individualized care. To achieve this, we rely on our professionals, leaders in their respective areas: urologists, medical and radiation oncologists, pathologists, radiologists, nuclear physicians, geneticists and specialized nurses.
The multidisciplinary approach, especially in early and intermediate stage tumors, in which there are several effective therapeutic alternatives, allows us to personalize the treatment of each patient, putting at their service the most advanced knowledge and technical means of each specialty.
Research, both clinical and translational, is another fundamental objective of the Area, with the aim of improving the diagnosis and treatment of these tumors.
We offer our patients clinical trials that give them access to the most innovative treatments, including specific drugs and new immunotherapy combinations, long before they are available for routine use.
We have translational research lines oriented to the search for specific biomarkers of urological tumors that allow the characterization of the clinical evolution of patients through the study of biological samples. To this end, we collaborate closely with researchers at the Cima Universidad de Navarra.

Second Opinion,
peace of mind
Request a second opinion from our professionals with great experience in the diagnosis and treatment of oncological diseases
In 3 days, without leaving home.
Advanced diagnosis and treatment for digestive tumours
IN NAVARRE AND MADRID

DISEASES
Otros tumores: tumores suprarrenales, tumores de pene y otros menos frecuentes.

DIAGNOSIS PROCEDURES TREATMENTS
Surgical treatment

Chemotherapy

Radiotherapy
Advanced treatments for better care
IN NAVARRE AND MADRID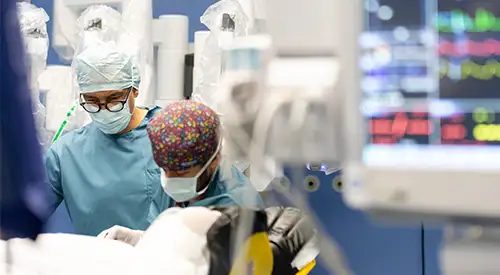 Surgical treatment
Surgery for tumours of the digestive tract consists of removing the tumour with sufficiently wide margins as well as the main arterial and venous vessels that nourish the intestinal segment in which the tumour is located and the regional lymph nodes. The resection is performed by conventional means or by laparoscopic surgery, with a smaller incision and a faster post-operative period.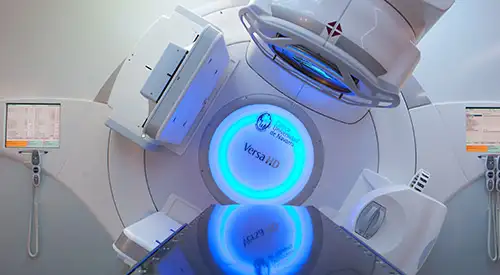 Combined treatment
For greater success, surgical treatment is combined with chemotherapy and radiotherapy programmes to achieve better remission of the disease. We rely on the latest technology to apply radiotherapy and minimize damage to healthy tissues and possible adverse effects.

Advanced therapies
The Clínica Universidad de Navarra designs vaccines with the aim of delaying or detaining the progression of the cancer, reducing the tumour, preventing its reappearance and eliminating possible cells that have not been eliminated with alternative treatments.
DIAGNOSIS AND PERSONALIZED TREATMENT
High precision and resolution
We are the most experienced and the unique centre that systematically uses magnetic resonance imaging and transperineal biopsies with image fusion for a fast and accurate diagnosis of prostate cancer. As a result, we are able to customise treatments through robotic surgery, focal therapy or radiotherapy in its different modes, with the aim of achieving cure while reducing adverse effects.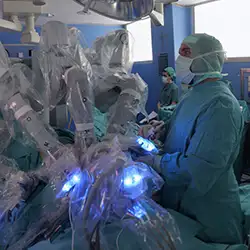 Bladder cancer
At the Clinic we have developed an advanced multidisciplinary bladder preservation programme for patients with muscle-infiltrating bladder cancer, with the purpose of improving their quality of life without compromising success in their cure.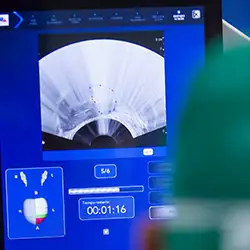 Kidney cancer
We offer minimally invasive treatments of the tumour with percutaneous ablative techniques (electroporation, microwaves or radiofrequency) or conservative surgeries (lumpectomy, partial nephrectomy) by pure laparoscopy or robot-assisted with the aim of conserving as much renal tissue as possible.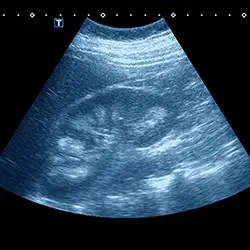 Renal Lithiasis
We carry out an immediate diagnosis and we have all the minimally invasive treatment options currently available to solve renal lithiasis within a maximum of 1 week.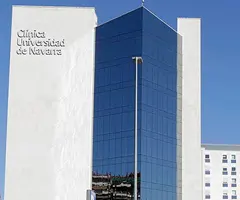 Why choose the Clinic?
Integral evaluation of the patient.
Personalised diagnosis.
Cutting-edge technology.
Wealth of experience.
Our team of professionals
Wealth of experience in the development of advanced therapies against urological tumors
Research against
genitourinary tumors
We develop research projects on diagnosis and treatment of urological cancer together with researchers from the Cima Universidad de Navarra.
Participation in these trials provides patients with new possibilities by allowing access to the latest therapeutic advances.