Proton Therapy
"Protontherapy is the most precise external radiation therapy that protects healthy tissue as much as possible because it does not expose them unnecessarily to radiation".
DR. FELIPE CALVO CODIRECTOR. RADIOTHERAPEUTIC ONCOLOGY DEPARTMENT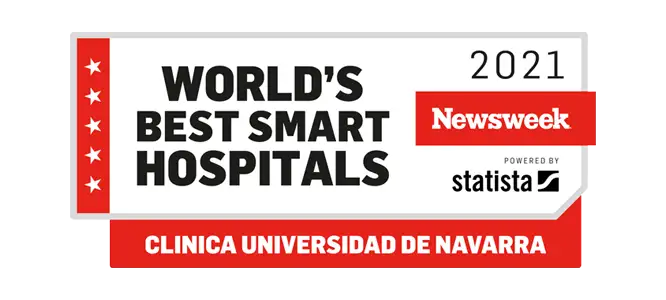 The Proton Therapy Unit at the Clínica Universidad de Navarra in Madrid location is the most advanced of its kind in Europe and the first to be located within a cancer center, with all the care, academic and research support this entails.
The Clínica's Proton Therapy Unit features a Hitachi synchrotron. This technology can be found in 32 clinical and academic centers, including international reference centers in cancer treatment, such as the Mayo Clinic, MD Anderson, Johns Hopkins, St. Jude's Children's Research Hospital and the Hokkaido University Hospital.
Proton therapy: a technique offering greater precision and lower toxicity. Proton therapy makes it possible to limit treatment to the region affected by the cancer without irradiation of the surrounding healthy tissue. As such, the treatment produces no adverse effects. It is particularly indicated for treatment of difficult-to-access tumors or cancers located near high-risk organs.
Do you need us to help you?
Do you want to learn if your patient is a candidate for proton therapy?
Complete this form and our specialists will contact you to discuss the case.
An international reference center for fighting cancer
Treating over 8,600 patients per year, the Cancer Center Clínica Universidad de Navarra has accumulated almost 40 years of experience at the forefront of personalized cancer medicine.

A unique
concept
We are the first facility in Spain integrated within an inpatient cancer center, with extensive patient-care, academic and research support.

Cutting-edge technology
The Hitachi synchrotron, used in international reference hospitals in the diagnosis and treatment of cancer, guarantees minimum irradiation times, great precision in tumor inactivation and the highest levels of safety and comfort for patients.

Professional
experts
Our professionals are internationally renowned in cancer treatment, with extensive proton therapy training, and they have produced impressive scientific output in clinical and translational radiotherapy innovation.

The world's 100 best hospitals
According to Newsweek, the Clínica Universidad de Navarra is one of the 100 best hospitals in the world.
Indications for proton therapy to fight cancer
IN MADRID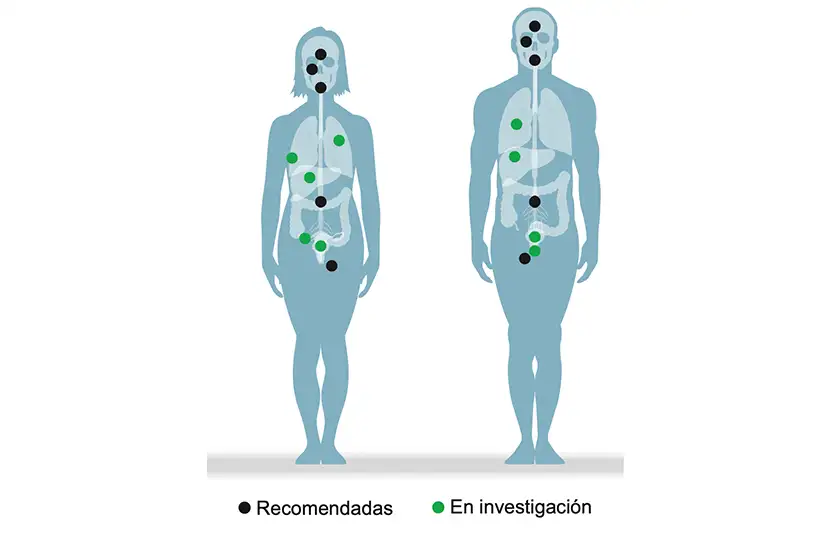 Adults
Proton therapy is most effective in treating cancer that is localized, particularly tumors that have not spread to other parts of the body. If the tumor has spread (metastasized), proton therapy may be an option depending on the number of metastases and other factors (oligometastatic or oligorecurrent disease).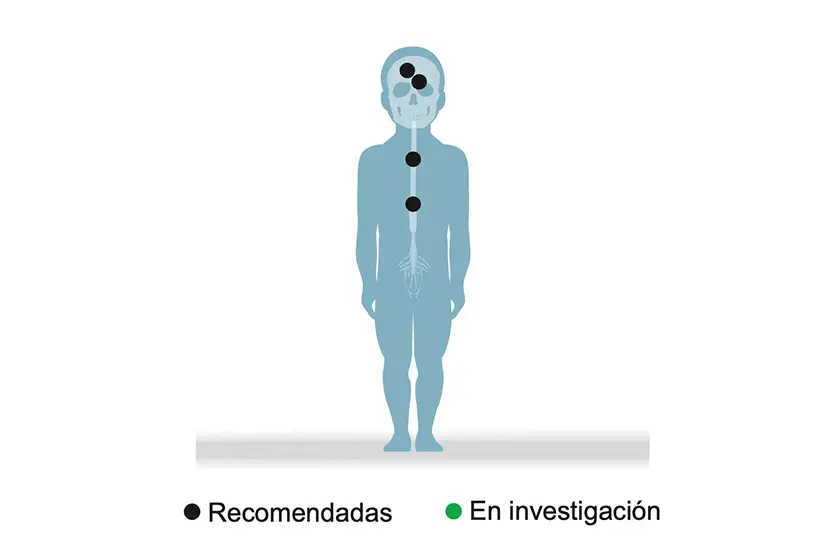 Children
Proton therapy is generally the preferred treatment for tumors that can be treated with external radiation therapy by virtue of being the form of treatment that best preserves healthy tissue and reduces adverse effects on growing structures.
Do you need to request an appointment with one of our specialists?
Do you need to request an appointment with one of our specialists?
You can make an appointment for a medical assessment, a remote second opinion consultation or request information about proton therapy. Our team of professionals will provide you with the specific indications for your particular case.
Care and research project
Through the acquisition of this technology, the Clínica Universidad de Navarra has established a strategic alliance with Hitachi and joined the clinical and research associations that unite the different centers using this technology.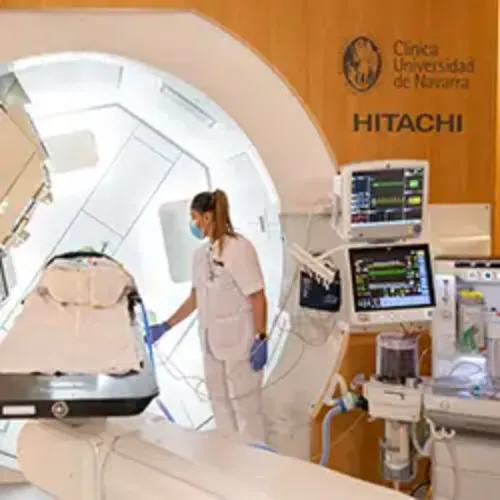 Facilities
The Proton Therapy Unit has a synchrotron (the proton beam delivery system), two patient treatment rooms with 360-degree gantries, treatment-associated work areas and support facilities.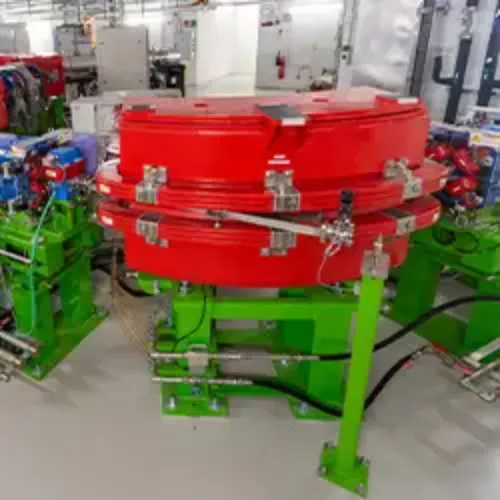 A "clean" accelerator
This equipment features a synchrotron as a particle accelerator: it is the most up-to-date accelerator, and it is significantly more energy-efficient than the cyclotron, as it produces less unwanted irradiation.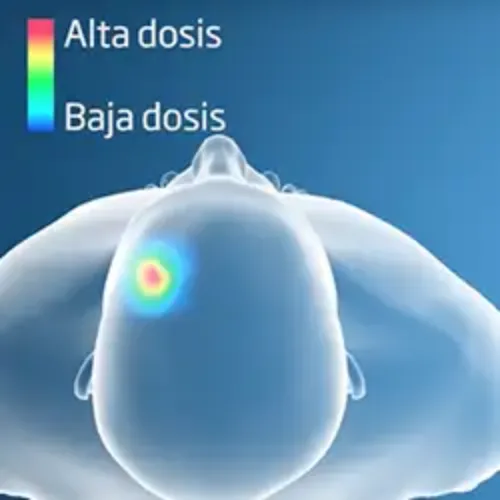 Patient benefits
The dynamic scanning beam, or pencil beam scanning, scans the tumor. This enables enhanced dose–tumor conformity, maximizing the dose deposited in the tumor and minimizing the dose in healthy tissue.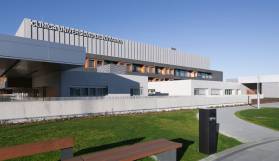 Why choose the Clinic?
Greater accessibility for patients from any location to access this treatment.

Rapid and advanced technology for patient care.

Our specialists of internationally renowned prestige in the application of this treatment.
Multidisciplinary work for the benefit of the patients
A professional team of renowned prestige, with accredited healthcare and research activity, and trained in the world's most specialised centres in proton therapy and synchrotron technology.